ArenaNet cares about our players and the video game community. We believe games enrich people's lives, promote friendships, encourage cooperation, and bolster creativity through storytelling and artistic expression. Our games provide immersive experiences in vast worlds intended to be explored and enjoyed. Our ultimate mission is to make the real world a better and happier place, so it's natural for us to care about your health and well-being.
Always be mindful of maintaining a healthy balance of video gameplay with day-to-day responsibilities. If extensive gameplay begins to impact normal daily activities and your responsibilities such as work or school, time with family or friends, proper meals, sleep, or exercise, we urge our players to assess your playtime and seek out-of-game activities or support resources.
To help you keep track of your playtime, we've implemented the following optional in-game tools.
Enabling local time stamps in chat
This feature will provide a local time stamp for every message that appears in your chat window.
You can enable this by typing /localtime in the chat field.
Enabling local time display in the UI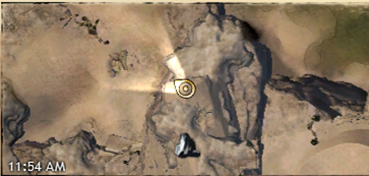 Your local time will be displayed alongside the in-game time and server time located on the bottom left corner of your mini map.
You can enable this in the Options menu under General Options by selecting the User Interface option to show the in-game clock. Use the drop-down menu to choose whether to display local time or server time.

Enabling playtime reminders in the UI

Reminders will appear in chat and in your UI every hour to help you keep track of your play sessions and remind you of your total playtime.
These reminders are off by default. You can turn them on in the Options menu under General Options by checking the "Enable Playtime Reminders" selection box.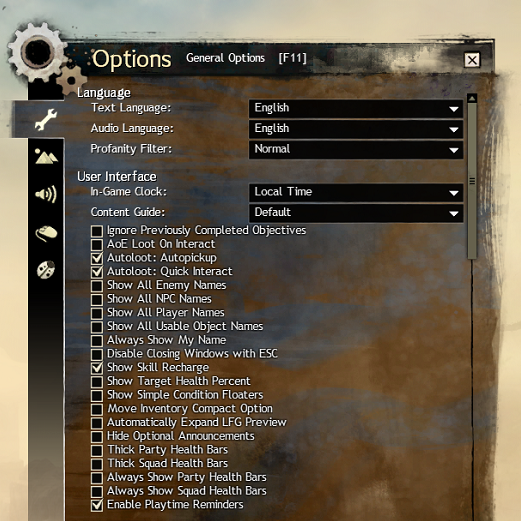 Deleting Your Account
You also have the option to delete your account if you no longer wish to play. It is important to understand that deleting your account is IRREVERSIBLE. Deleting your account will result in the permanent removal of said account and all related information. You can find more information about deleting your account here.
Please contact Customer Support if you would like us to permanently delete your account.
NOTE: Customer Support is unable to voluntarily suspend your account upon request.