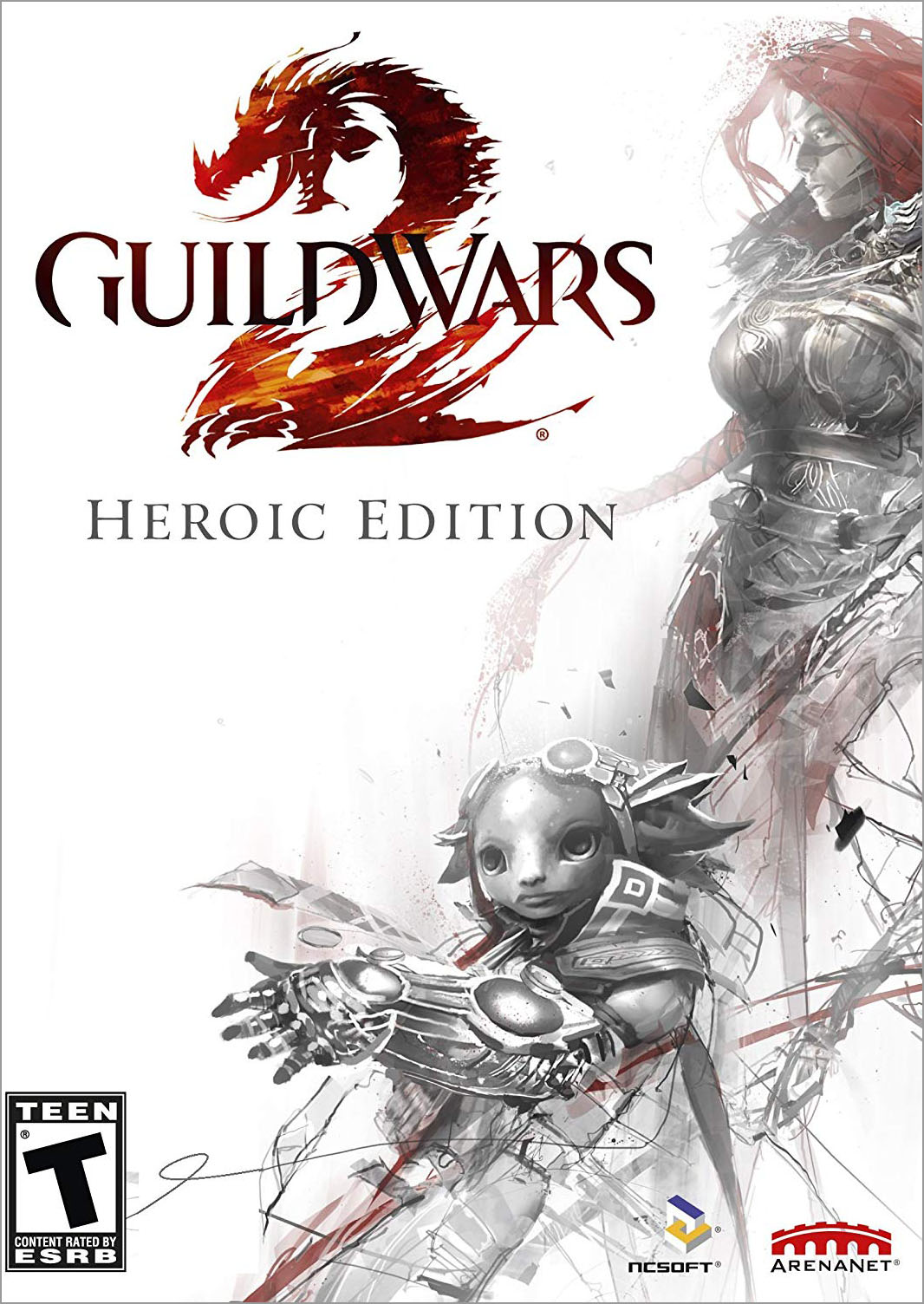 The Heroic Edition of Guild Wars 2 includes the full base game and several bonus items to aid in your journey. While the Heroic Edition is no longer available for purchase, codes are often distributed during online promotions or handed out at conventions as physical codes.
Each Heroic Edition code unlocks the following items:
Codes can be redeemed to create a new account, or to upgrade a free Guild Wars 2 account into a full, paid Guild Wars 2 account. Each code can only be redeemed once, and only one code can be applied to any given account. This means that once a code has been used to create or upgrade an account, it is considered "consumed" and cannot be used again.
Redeeming Heroic Edition Codes
---
If you have not created an ArenaNet account yet, you can use your code to create a new account here.
If you want to add the code to an existing account, you can do so via your Account Management page:
Sign in to the Account Management page using your ArenaNet account.
Click the REDEEM A CODE button on the 'Overview' page.
Enter or copy and paste your code into the Enter Registration Code field.
Hit SUBMIT to redeem the code and add it to your account.
You'll see your upgrade the next time you log in with that account. If you are logged in when you redeem the code, you may need to exit and re-enter the game before the new content appears.